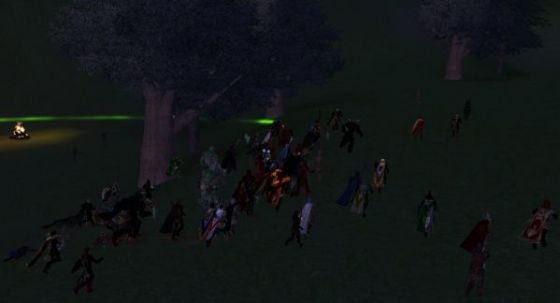 What a weekend! The Battle Herald had serious issues to follow all the movement of the relics – Thor's Hammer was carried home to Midgard by Clumsy; Lug's Spear of Lightning was brought back to Hibernia by Lovein; the Cauldron of Dagda was re-conquered and placed in Hibernia's Relic temple by Tagss; Merlin's Staff was stolen by Midgard, but intercepted by Hibernia; and Excalibur's Scabbard was removed from Albion relic temple by Hibernia,
then intercepted by Albion and finally brought to Midgard. Albion's Frontier was burning the whole weekend and the situation we saw on Friday has changed dramatically.
Late Sunday evening our Battle Herald was able to witness the last efforts of a huge Albion army which was finally able to reclaim all keeps and towers in their frontiers. Lead by Rescu, these men and women of Albion had the challenging task to defend the last relic in possession of Albion – the Horn of Valhalla - and also to defeat the last invaders in their lands; as soon as they succeeded they restocked their siege equipment and took the fight back to Midgard and Hibernia.

Will the relics find a short period of peace or is the next raid already been planned?