Help us celebrate our 19(!!!!) Year Anniversary in style!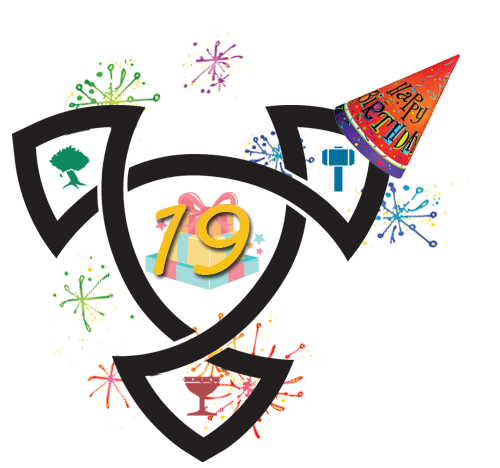 Come join us in-game starting today and complete the brand new month-plus long Anniversary event to earn some fabulous rewards and collector's items. And of course, enjoy the usual RvR bonuses, partake in the upcoming Hallows eve festivities and get your fast-paced Realm vs Realm fix while celebrating with the best community in gaming!
Read on for the full details!
Anniversary Event
The Royal Cartographer has been hard at work crafting his masterpiece, but he needs your help!
Visit the Royal Cartographer in your realm's strength relic town or capital city to obtian the [Daily] [Anniversary] Map Fragments quest.
Assist him in gathering intel for his work and be rewarded with 5,000 realm points for each completion plus earn fragments that can be spent on your choice of valuable rewards!

Earn the Ellan Vannin Map Trophy for your first quest completion and plan out your next combat tactics on it or use it to bring just the right look to your favorite room in the house!
Want to build a full-blown war room? We've got you covered there too, choose to unlock one, two, or all three of the realm Frontier Map trophies!
Or maybe some extra realm point and bounty point potions are more your speed? Comprehension potions? There's more!
Check out the Royal Cartographers full suite of choices in-game!

Anniversary festivities will last until Tuesday, November 3rd.


Realm vs Ream Bonuses
On Ywain:

50% bonus to RPs from kills
50% bonus to normal XP gain in all classic and shrouded isle zones and dungeons.

On Gaheris:

50% bonus to normal XP gain in all classic and shrouded isle zones and dungeons.
50% bonus to normal RP gain in the capital cities.

In each Capital City:

40% Bonus to Crafting Speed
20% Bonus to Crafting Skill Gain

In all Housing Zones:

20% Bonus to Crafting Speed
10% Bonus to Crafting Skill Gain
Hot Fix Notes
Realm points from Doppelgangers kills have been reduced by 25%. They still award bonus realm points.
The crafted Elixirs of Instant Healing, Power, and Endurance can once again be used while casting or meleeing.
Treasure Hunter NPCs have had their difficulties increased slightly and can now be found around the "maze" and coastal drop-off areas in Pennine and Jamtland Mountains and the coastal drop-off and adjacent rolling-hills area of Breifine for the duration of the anniversary event.