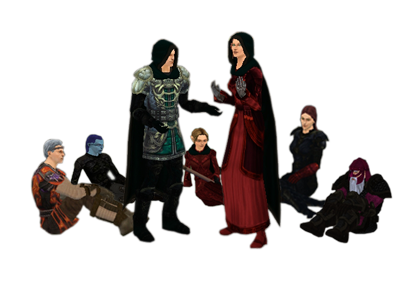 Applications for joining our Knight program or participating on our internal boards are
once again open
!
Before filling out the application, here are some descriptions of each position:
Knight of the Roundtable
Knights are a volunteer position that receives a comped account and involves signing a Non-Disclosure Agreement as they are generally the first to know about upcoming development plans.
Primarily, Knights will be expected to lead scheduled in-game events, host Q&As, create written or video guides, stream, and generally interface with the community in a positive, organizer role.
Secondarily, Knights are also expected to participate in internal forum discussions, bring game-related issues to developer attention, help test new changes on the Pendragon test-server, and to act in a mature, constructive manner whenever interfacing (within their capacity as a Knight) with each other, development, or the community.
Knights are required to be active and interact with the community in and out of DAoC.
Internal Forum Member
Internal Forum members are a volunteers that generally contribute to and provide feedback to the developmental direction of the game.
Members are expected to be constructive and interact with each other in a positive manner, even when disagreements occur.
There are no expectations for internal board members to participate or run community events, but it's also not forbidden!
If either of those are of interest to you, and even if you applied before,
please fill out an application
!